Leslie Hess
JD, Broker Associate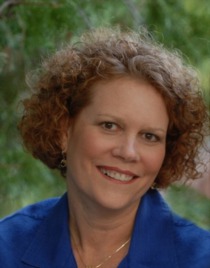 Leslie is an avid real estate investor (she's bought & sold 14 homes in the past 33 years) and looks forward to leveraging her expertise to find you the perfect property.  She's enjoyed her home in the Evergreen area for some time now, but just recently made the leap to settle down as a full time Coloradan. 
While Leslie enjoyed a successful 30 year stint as an attorney, she looks forward to dealing with happier issues of home buying and selling.  Of course, during her law career she developed many skills that will translate to real estate, most notably being on call day and night to meet your personal needs. To her, it's not just about the deal; it's about the relationship.  She knows firsthand that successful relationships are integral to a successful deal—some of her lifelong best friends have assisted her over the years in her real estate endeavors. 
She has a husband of nearly 30 years, three grown children (one set of twins!), and a Ragdoll cat named Humphrey.
Leslie enjoys hiking, gardening, collecting antiques and exploring Colorado in her free time.